Well, we managed to stretch Labor Day into an even longer weekend that allowed us to finish up a ton of work! From Friday night to Tuesday night, we pushed through every minute with a brush and roller, transforming the dingy walls of our soon-to-be-home into masterpieces. Ceilings, trim, and walls were painted, base trim was installed, and our downstairs went from the ugliness I shared in a previous post to the beautiful perfection you see below.
All of the paint we used is Behr brand, and all of the trim, etc. was done in Silky White – PPU7-12.
The walls in the guest room and in my future library (!) are Moss Print – PPU11-8.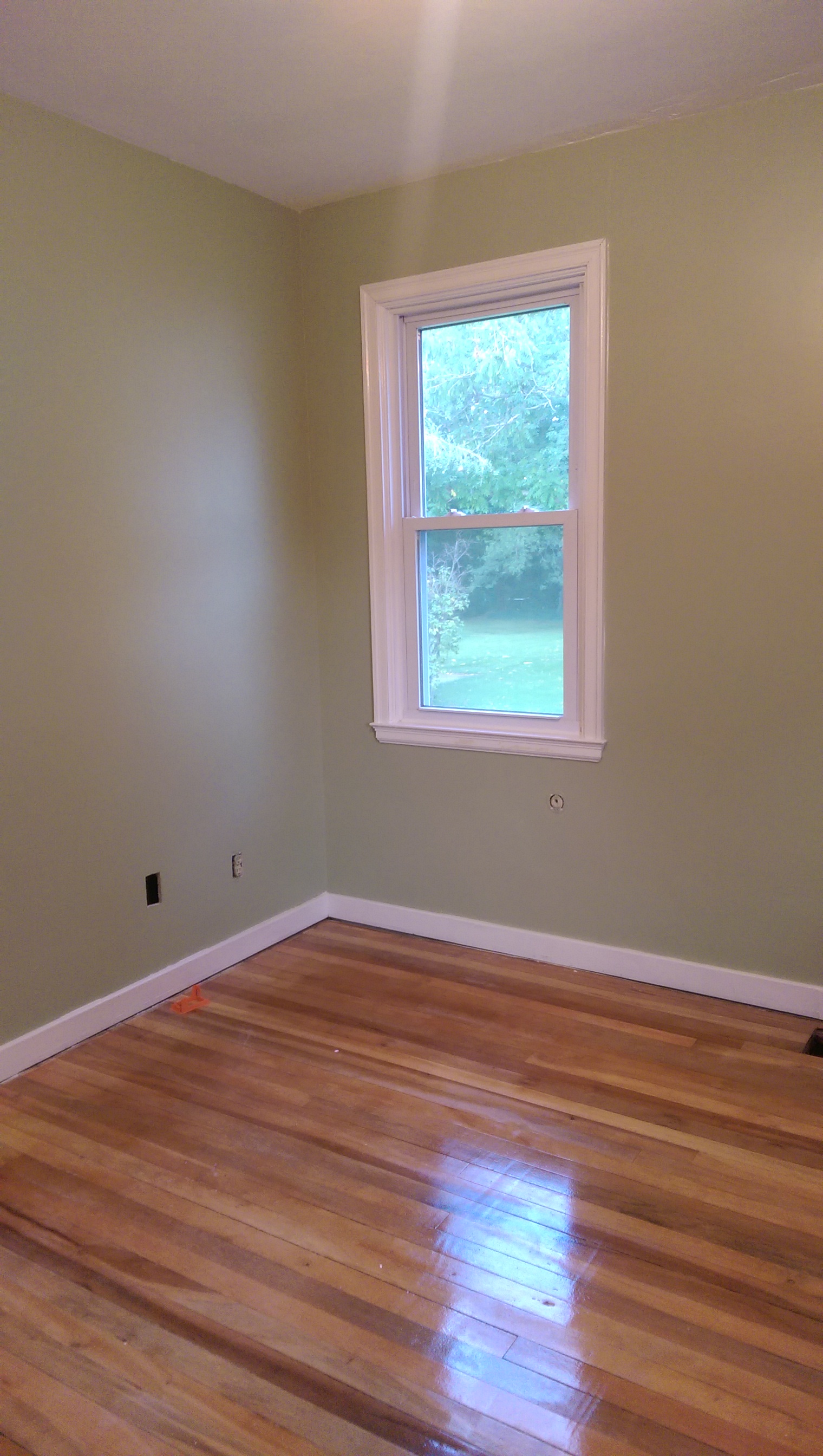 The bathroom and the finished drywall room in the basement are both wearing Perfect Taupe – UL260-8.
The living room, outside doorways, stairways, upstairs and downstairs hallways are in Postmodern Mauve – PPU5-15 with a Pumpkin Cream -PPU3-9 ceiling that makes the crown molding POP!
The current project that we need to finish before move in is the kitchen – more photos to come!