Yes, this is a recap post. 🙂 2014 has been such a huge year for me, personally, academically, and in the world of literature. Instead of summarizing my summary, I'll get right to it.
---
Winter
In January, I became Mrs. Vander Ark and moved all the way up to Southwest Michigan, during one of the snowiest winters they'd had in years! Our wedding was largely DIY, and it was a huge relief to be done planning for it.
Shortly after we moved into our cozy basement apartment, I received my first online publication (independent from my undergraduate school's journal) from TWJMagazine.
In February I started working at the Bridgman Public Library, where I do children's programming and order picture books through middle grade books – which increased the number of books I read quite a lot!
Notable Reads
The Absolutely True Diary of a Part Time Indian – Sherman Alexie
Fortunately, the Milk – Neil Gaiman
Bats at the Library – Brian Lies
---
Spring
My MFA in creative writing at Spalding University began at the end of May, and the week I spend surrounded by other writers in Louisville, KY, was probably the most inspiring time of my life. It came just after the official closure of my undergraduate degree when we walked with our classmates in the early May graduation ceremony at University of the Cumberlands.
After Memorial Day, I also began writing for the Infusco Coffee Roasters blog… and spending a lot of time in the shop!
Caleb and I also tried our hand at raised-bed gardening for the first time and were far more successful than we anticipated.
Notable Reads
Wonder – R. J. Palacio
The Little Bookstore of Big Stone Gap – Wendy Welch
Turn Me Loose: The Unghosting of Medgar Evers – Frank Walker
---
Summer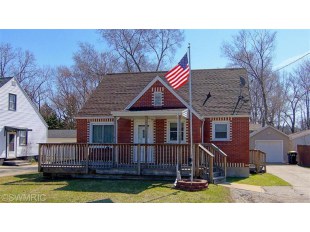 We bought a house! And proceeded to spend an entire month renovating. We refinished the floors, painted ceilings, walls, and cabinets, and moved in to our first house.
My CNF story "There Are No Buffalo Here" appeared in print via Garbanzo Literary Journal this summer. I couldn't have picked a better place for it!
Notable Reads
Norman, Speak! – Caroline Adderson
Young House Love – the Petersiks
This Moose Belongs to Me – Oliver Jeffers
---
Fall
As if we hadn't been blessed enough by the rest of the year, September brought us our beloved beagle/foxhound puppy, Juliet. She is smart, loving, playful, and generally pleasant, and we love her to pieces.
We hosted our first Halloween Party and Thanksgiving dinner in our new home, and settled in for the rest of the holiday season.
I switched my concentration at Spalding from CNF to writing for children and young adults, and so far I'm loving it!
Notable Reads
Landline – Rainbow Rowell
Wild – Cheryl Strayed
We Were Liars – E. Lockhart
---
If you're interested, you can see everything that I read in 2014 (200+ books) through this link. If you'd rather just know which books I had a lot to say about, check here, here, here, or here.
Here's to a great 2015! Anyone want to share your resolutions? Mine are to start running again, have a more successful garden, and read more than I did this year. 🙂