It's my favorite time of year… to go shopping! I love the thrill of finding the perfect gift for someone I care about, and I love it when that perfect gift is the perfect book. Here are some book recommendations for everyone on your list, including new, old, and some you may have missed. (Follow the links to purchase!)
---
Young Children:
Probably my favorite and most recommended picture book of this year is the wonderful, brilliantly illustrated Sam and Dave Dig a Hole (Mac Barnett). Two boys digging for treasure are in for a surprise when the dog finds his own gold. A close second would be Sparky (Jenny Offill), the story of a girl and her pet sloth – if you can call it that. What good is a pet if it doesn't do much? I have such a hard time narrowing down picture books – other suggestions would be Have You Heard the Nesting Bird (Rita Gray), and Say Hello to Zorro! (Carter Goodrich) and it's sequels.
---
Lower Middle Grade:
Danette Haworth is the author of four books for lower middle-grade readers, including Violet Raines Almost Got Struck By Lightning and The Summer of Moonlight Secrets, sure to please your cousin, niece, or little sister. For your brother, nephew, etcetera, Neil Gaiman's The Graveyard Book (a boy named Nobody who grows up raised by ghosts) or Fortunately, the Milk (a father's tale about how the milk saved his life from the catastrophe that made him late for breakfast) would be sure winners.
---
Upper Middle Grade: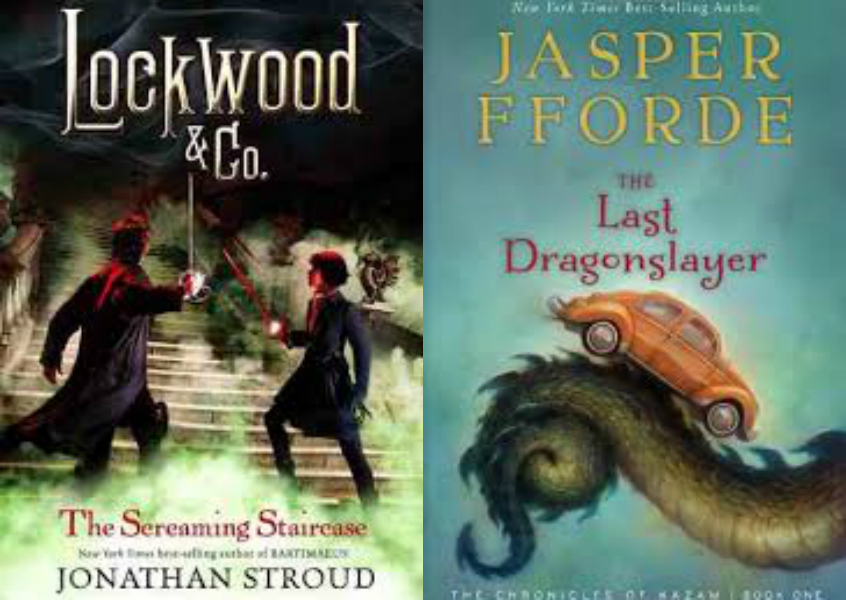 I've reviewed the second book in Jonathan Stroud's new series before, but I'm going to recommend Lockwood & Co.: The Screaming Staircase yet again! These books are original, fun, and scary all at once, sure to please lovers of mystery, suspense, ghostliness as well as fans of Sherlock Holmes (It's kind of a young Supernatural.) The only downside is that book two ended with a bit of a hook… and we're still waiting for #3! Not so with The Chronicles of Kazam series by the hilarious Jasper Fforde – the complete trilogy begins with The Last Dragonslayer and ends with The Eye of Zoltar, which released in October.
---
Young Adult: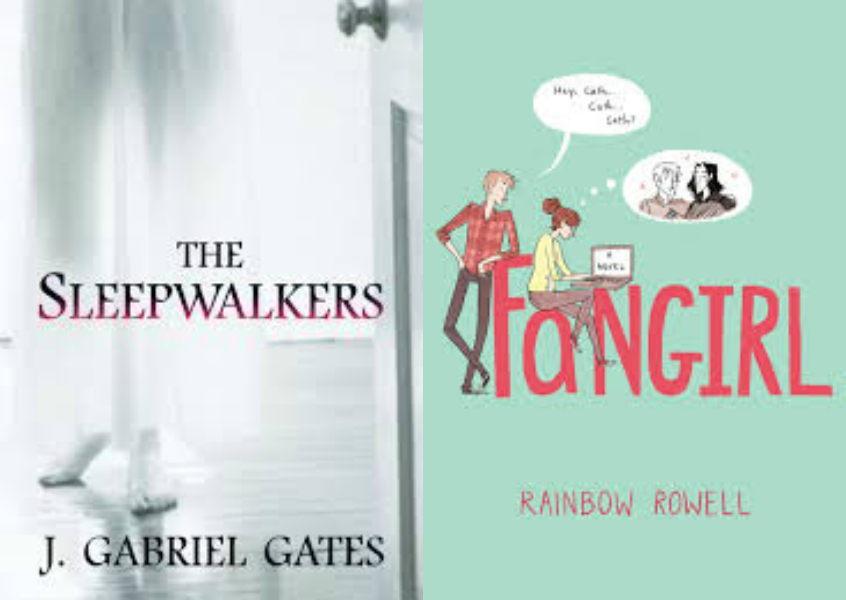 J. Gabriel Gates' Sleepwalkers is a new take on classic horror that anyone who likes a good scare would enjoy. For your loved one who isn't so keen on scaring themselves to death alone in the dark, Rainbow Rowell's Fangirl is a book I will gush over until the day I die. Twin sister's Cath and Wren share a college freshman year full of fandom, uncertainty, love, and disappointment, wrapped up in a beautiful story structure that will keep the pages turning.
---
Adult: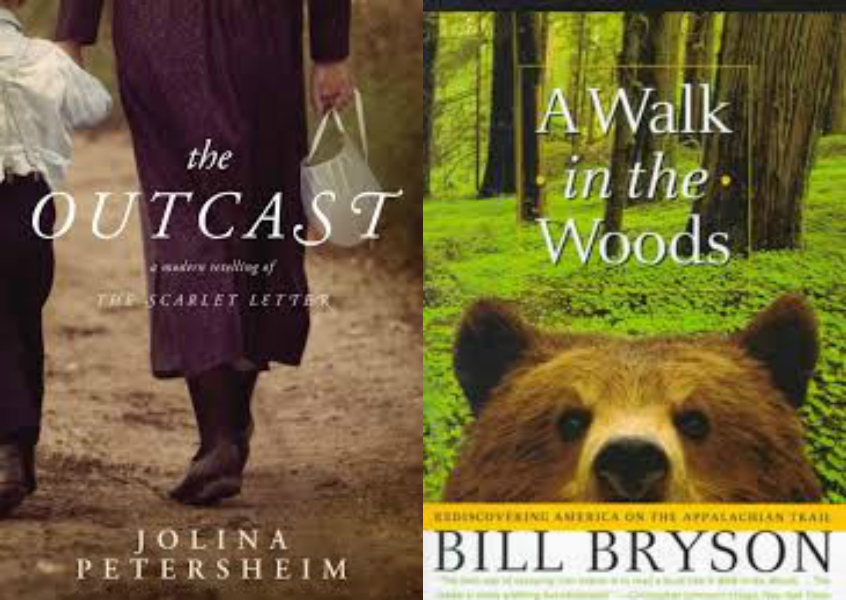 For your mother, grandmother, aunt, or anyone, Jolina Petersheim's The Outcast and The Midwife would be a great choice. These stories are told in a Mennonite setting, but break the conventions of the genre like nobody's business. For the nature/history/humor buff on your list, anything by Bill Bryson would be the ticket. My personal favorite is A Walk in the Woods, about a long (but partial) journey along the Appalachian Trail.
---
P.S.  I may or may not have used this post to shamelessly plug some friends in the hopes that you'll buy their books. But whatever you do, just please buy books!
Holiday Gift Guide (Go Buy Some Books!)