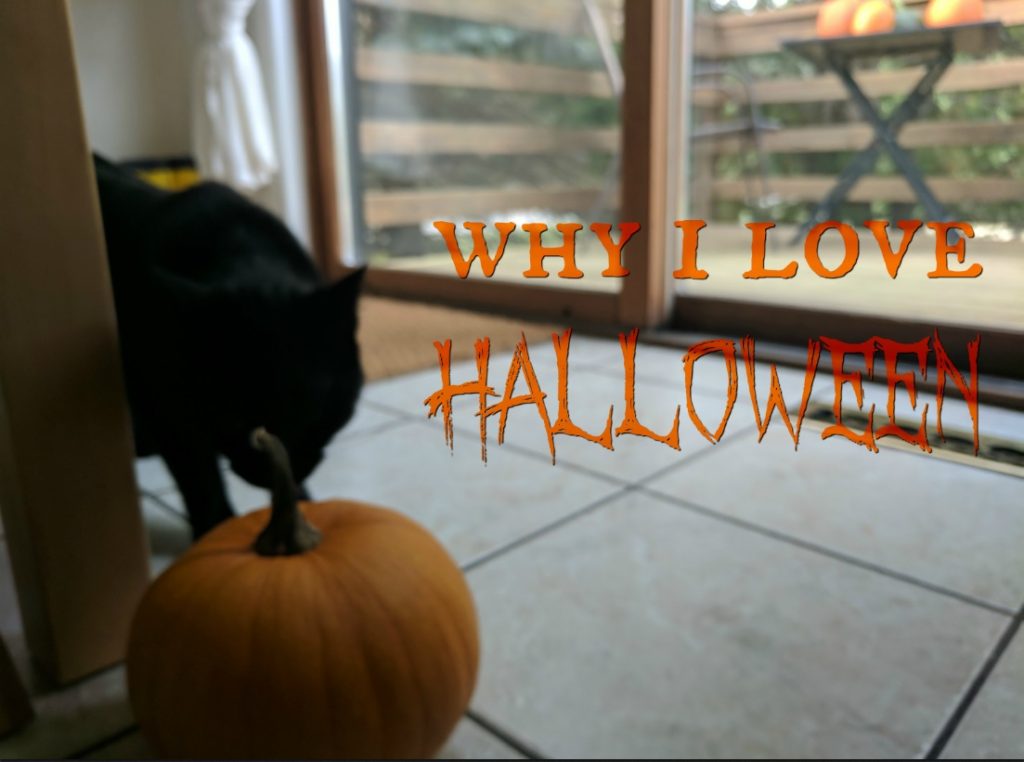 It's October.
The air is crisp, the leaves are crunchy, the cider is hot, the sweaters are chunky.
There are apple and pumpkin flavors of everything – if you're into that.
It's a sweet relief from summer's heat, but a barrier against the long cold to come. A cozy hat and mittens that aren't yet hidden by puffer coats.
I think it's safe to say that most people like autumn. A lot of people even love it. Even the people who mourn summer can usually find something in this season to celebrate, even if it is just the looking ahead to the holidays.
But aside from all of this, there are lots of people out there – autumn lovers and others – who lose all that excitement at the mention of Halloween.
It's the devil's holiday! It's a day to worship ghouls! It's about death! Blood! Sexy costumes!
(Okay, that last one might be truer than I'd like to admit.)
All Hallows Evening is a Catholic celebration meant to remember the dead, including saints and martyrs. Our western Halloween has combined that with the traditions of the harvest season (think corn maze, pumpkin patch, cider mill… yummy). It's a time to celebrate a successful summer and store up for the winter to come.
I love Halloween. Every year, people ask me why. Why do you, an adult, like dressing up in a pretend costume? Why do you, an adult, like to give out candy to kids? Why do you, an adult, like a holiday that consists of cotton spider webs and bedsheet ghosts? Scary movies? Backyard fires? Candy corn and caramel coated apples?
(You were licking your lips there at the end, weren't you? No? That's okay, I don't like candy corn, either.)
I never know how to answer these questions. Why do kids like all this stuff? Why does anyone?
Because it's fun.
Scary movies? Fun. Sitting around the fire with friends, roasting s'mores? Fun.
Fun. Kids love candy. This might be the one day left in the year when it's okay to eat all the Snickers, Reeces, Milk Duds, and Sweedish Fish instead of sugar-free Kool-Aid and low-calorie carrot cake. (As a kid, I always made my Halloween candy last until Easter.)
Fun. Costumes (the handmade ones) make me happy. I love choosing a character and making their wardrobe real, lending a bit of their world to my own.
Fun. Remember pillow forts and hot lava? The invisible baddies you'd flee from when riding your bike? The sweet fencing moves you learned with a stick in your backyard?Who doesn't want an excuse to have all of that back? Just for one day, to have the freedom to pretend again?
The marketing department might put zombies on my chocolate bar and spiders on my jelly beans. Your neighbor might overdo the styrofoam tombstones and wax hands. The college girls in your town might wear too many sexy costumes.
But what is this holiday all about?
Maybe the harvest is a time to store up food for our minds and hearts as well as our bodies. To remember what we've loved and lost, and celebrate what's just out of reach, beyond the world as we see and know it. There's a hint of mystery always in the air on October 31st, and the breeze smells sweet, the moon casting shadows that might make us jump.
Halloween is about pretend. Imagination. Childhood. Joy in the little things.
I think we could all use a bit more of that.
Don't you?
Click here for a video where I talk about some of my favorite Halloween books.
Click here for a post with Halloween movies, TV shows, more books.
Click here for my Ana (Frozen) costume.