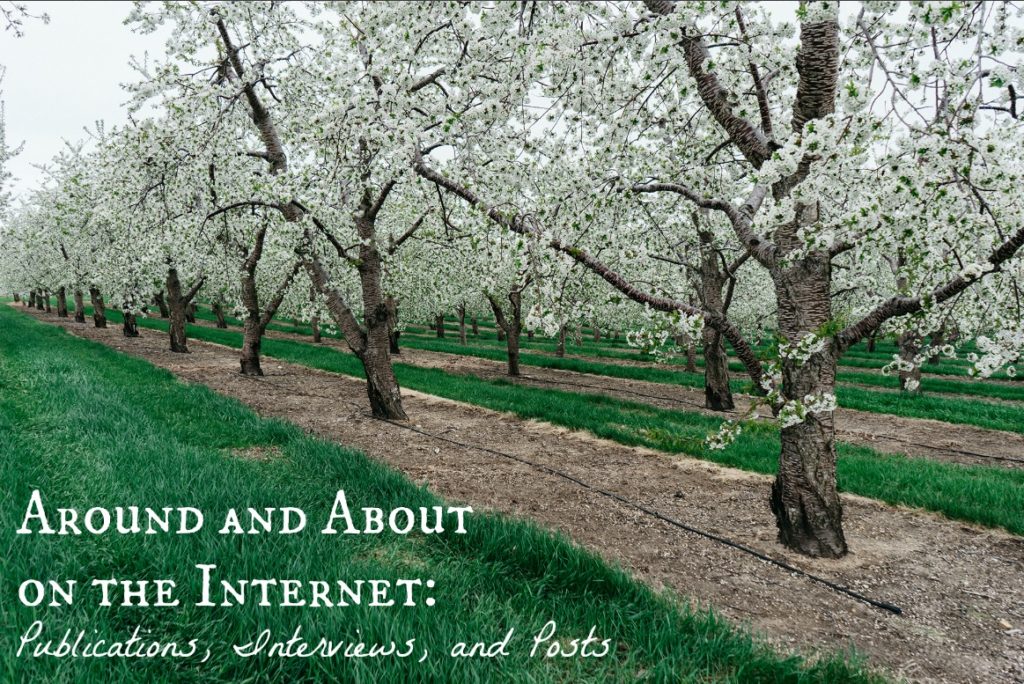 Hello there! This is just a quick post to share where I've been on the internet so far this year.
Publications:
A revised portion of my extended critical thesis from my MFA at Spalding University was published as book reviews back in January in the journal Children, Youth, and Environments on JSTOR! This was such a cool experience, and it gets me pretty stoked to see my name on the same database where I've gone to research papers, articles, books, and stories since undergrad. The journal is behind a three-year moving paywall, but here's the link anyway, as proof!
My poem "Found Along Lake Michigan" was published in an anthology of Michigan poets in February. You can purchase a copy of the anthology here or on Amazon.com.
Interviews/Posts:
In January, I was interviewed for "A Day in the Life" – a series on the blog of Spalding's MFA alumni association. You can read it here.
Finally, in March I contributed to a post on The Mitten, the blog from the Michigan chapter of the Society of Children's Book Writers and Illustrators. I attended the annual SCBWI conference in New York in February, so I was able to share a bit about my experience as a first-time attendee. You can read the whole article, including content from two other writers, here.
Thanks for stopping to read, and I hope you find something of interest to you!